Baraboo River Runners
Snowmobile Club
Welcome to our club!
Our goal is maintaining area trail systems and promoting the sport of snowmobiling.
We offer monthly traveling meetings September – April, current club information, trail updates, and tips to enjoy this years' season!
Get involved and join a club!
MEMBERSHIP RENEWAL
YES, It is that time of year again!!  All memberships have expired with the AWSC effective 6/30/2021.  Please feel free to send in your MEMEBERSHIP RENEWAL FORM anytime!  We will be submitting memberships to the AWSC once  at the end of each month in July and August, and then about every 2 weeks thereafter.
Please allow for processing time before sending in or going online to order your Discounted Trail Passes through the AWSC.  You Must Be Renewed With the AWSC prior to sending  to them your request/order for your TRAIL Passes.  If you are looking to send for trail passes soon, please feel free to email me or look up on the AWSC website your renewal status!
Follow the link ONCE YOU ARE RENEWED to order your trail passes. ORDER PASSES ONLINE
Thank you for your support, Baraboo River Runners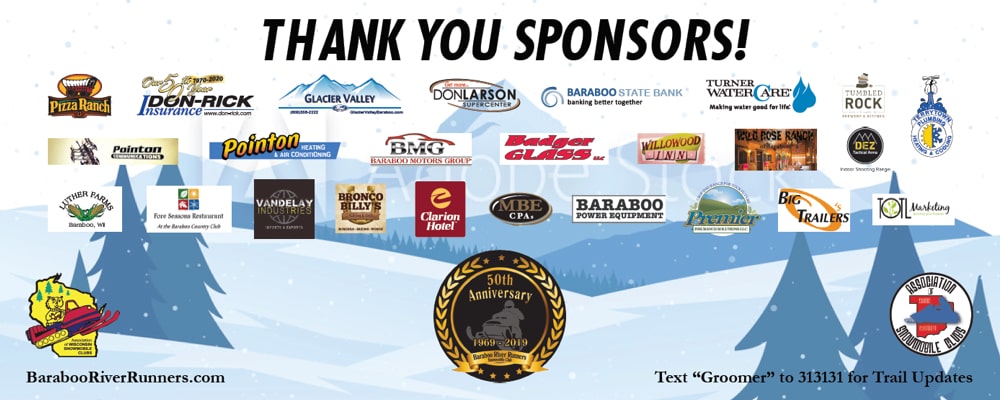 Bookmark this site on your phone, tablet or computer for easy access to weather and trail updates.
Members – Have something to add to the site? Send an email from the form below.