Feb
1
Fri
Club Ride

@ Countryside Motel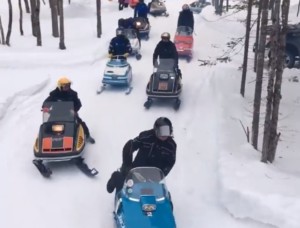 Club Ride in Prentice, WI
We are excited to announce that we will be hosting a club ride on February 1st and 2nd, 2019 in Prentice, WI, which is located in Price County.
Steve Senger will be organizing and leading the ride and weekend activities.
We have reserved the Countryside Motel located just off of the intersection of State Highways 13 and 8. There are 22 rooms available, on a first come first serve basis. Each CURRENT club member will be responsible for calling the Motel and reserving their room.
When calling be sure to mention that you are with the Baraboo Snowmobile Club to receive the discounted rate of $55.00 per night. There are 18 rooms with 2 queen beds and 4 rooms with one queen bed, one room being handicap accessible. Countryside Motel's phone number is 715-428-2333. This block of rooms will be available at the discounted rate until January 1st.
Again, this event and discounted rates are for Current Baraboo River Runners Snowmobile Club members ONLY!
We appreciate all of you, our members, and hope to have you join us on this fun weekend ride.
To further celebrate our 50th Anniversary, we have decided as a club to give each room booked (limit one per room) a Commemorative Baraboo River Runner's Medallion & a bonus of $50 CASH for your use and enjoyment during the weekend! This will be given on Friday after arrival. Each person is responsible for payment and deposit of the room that they book.